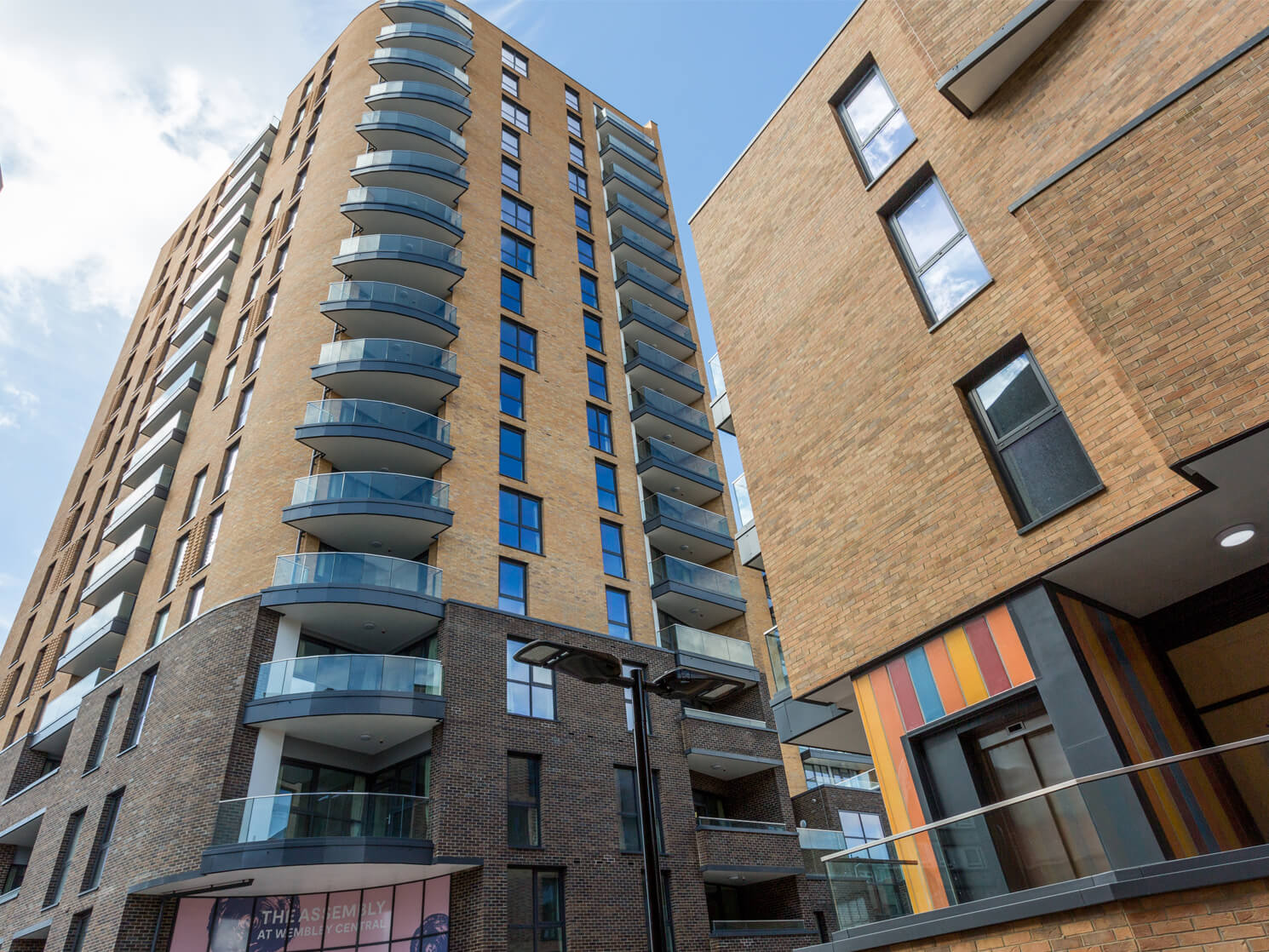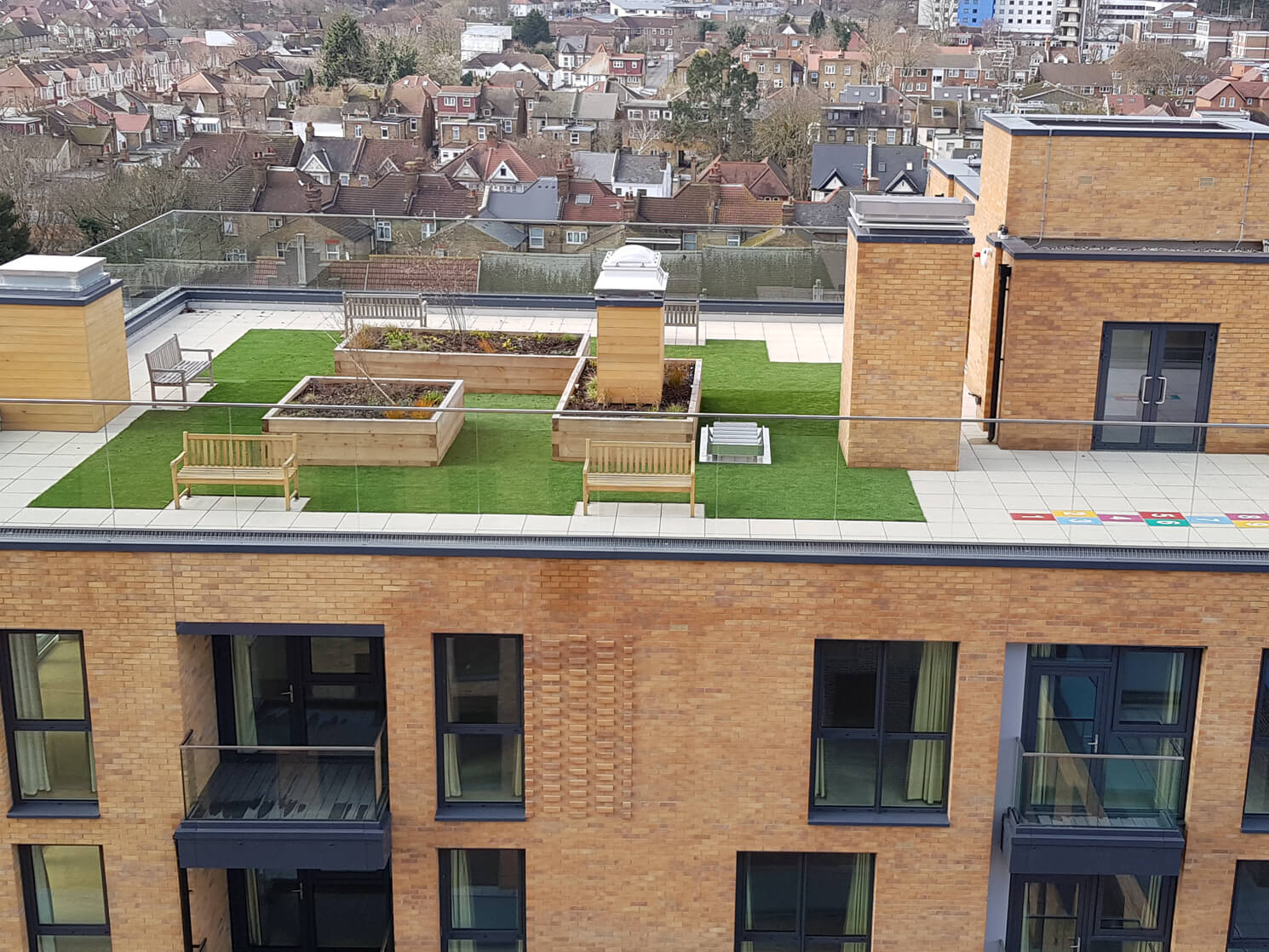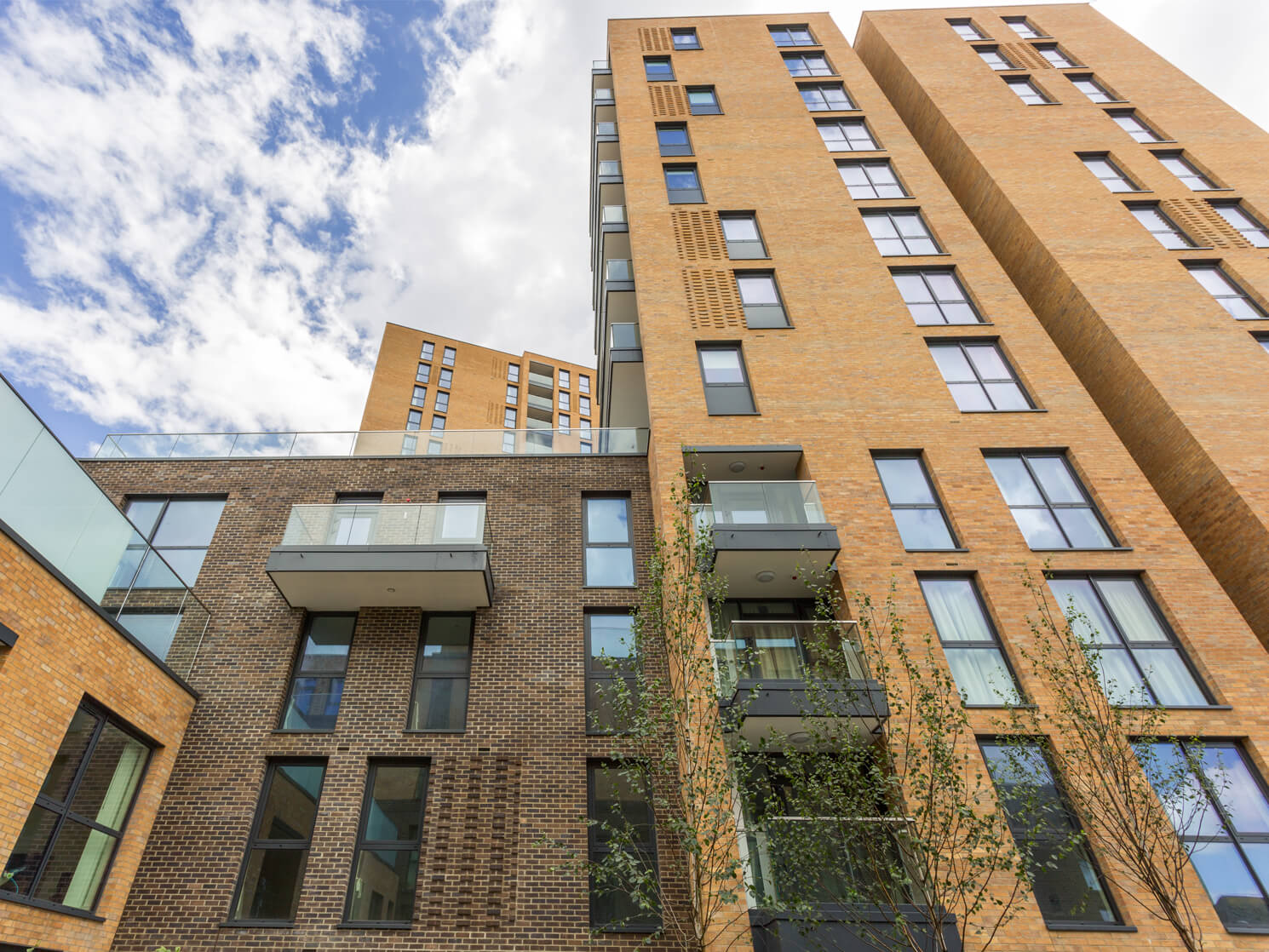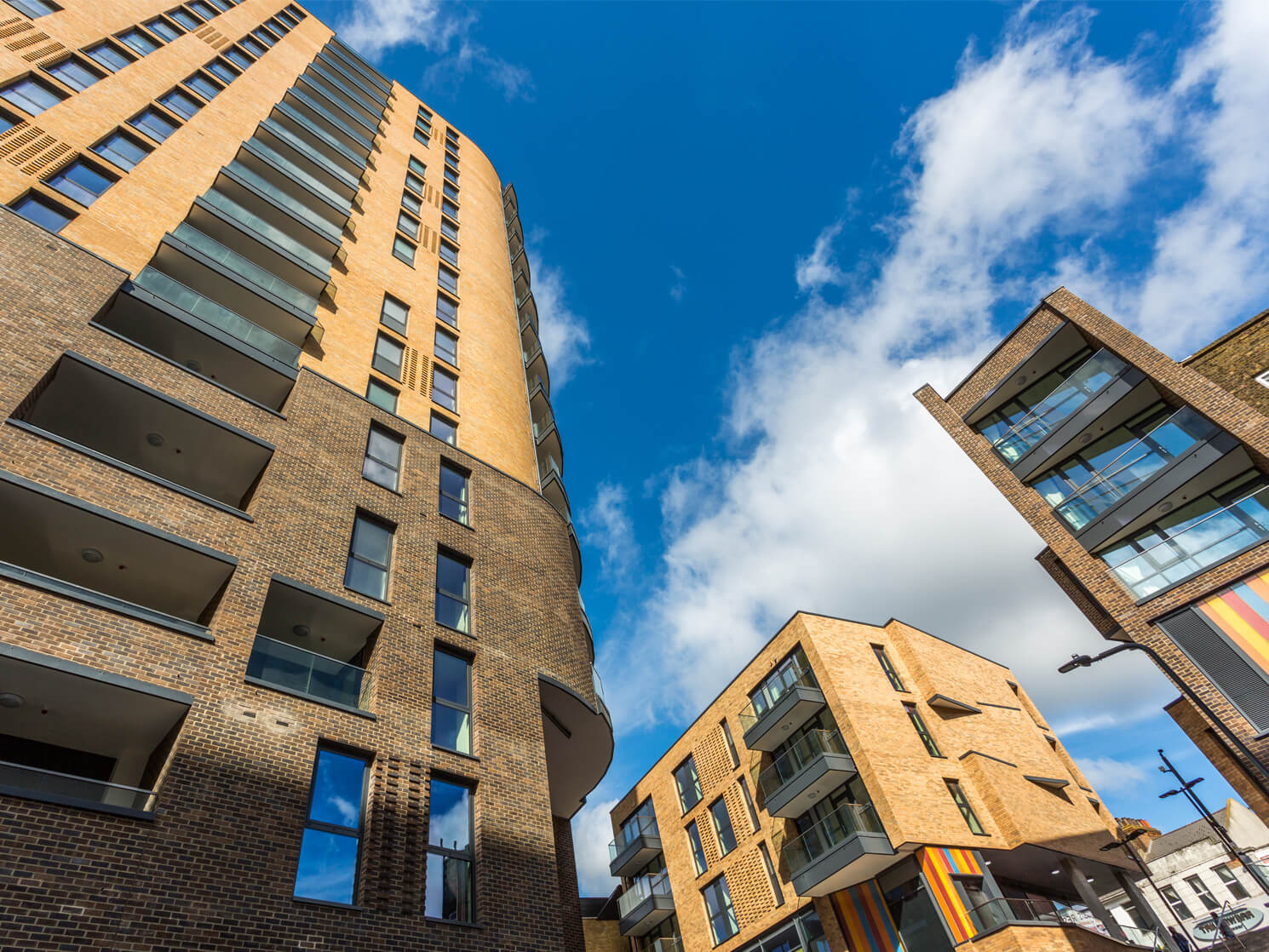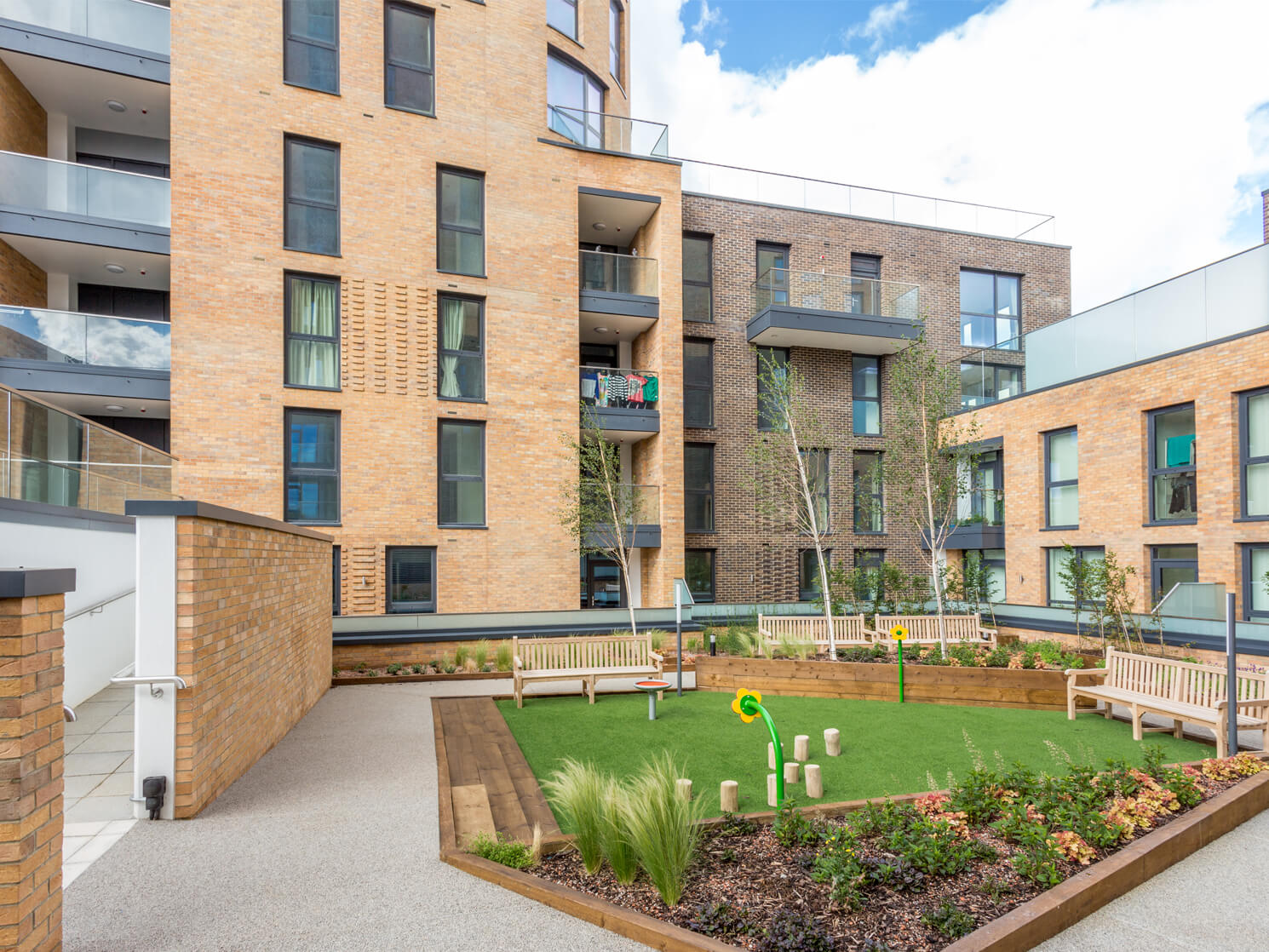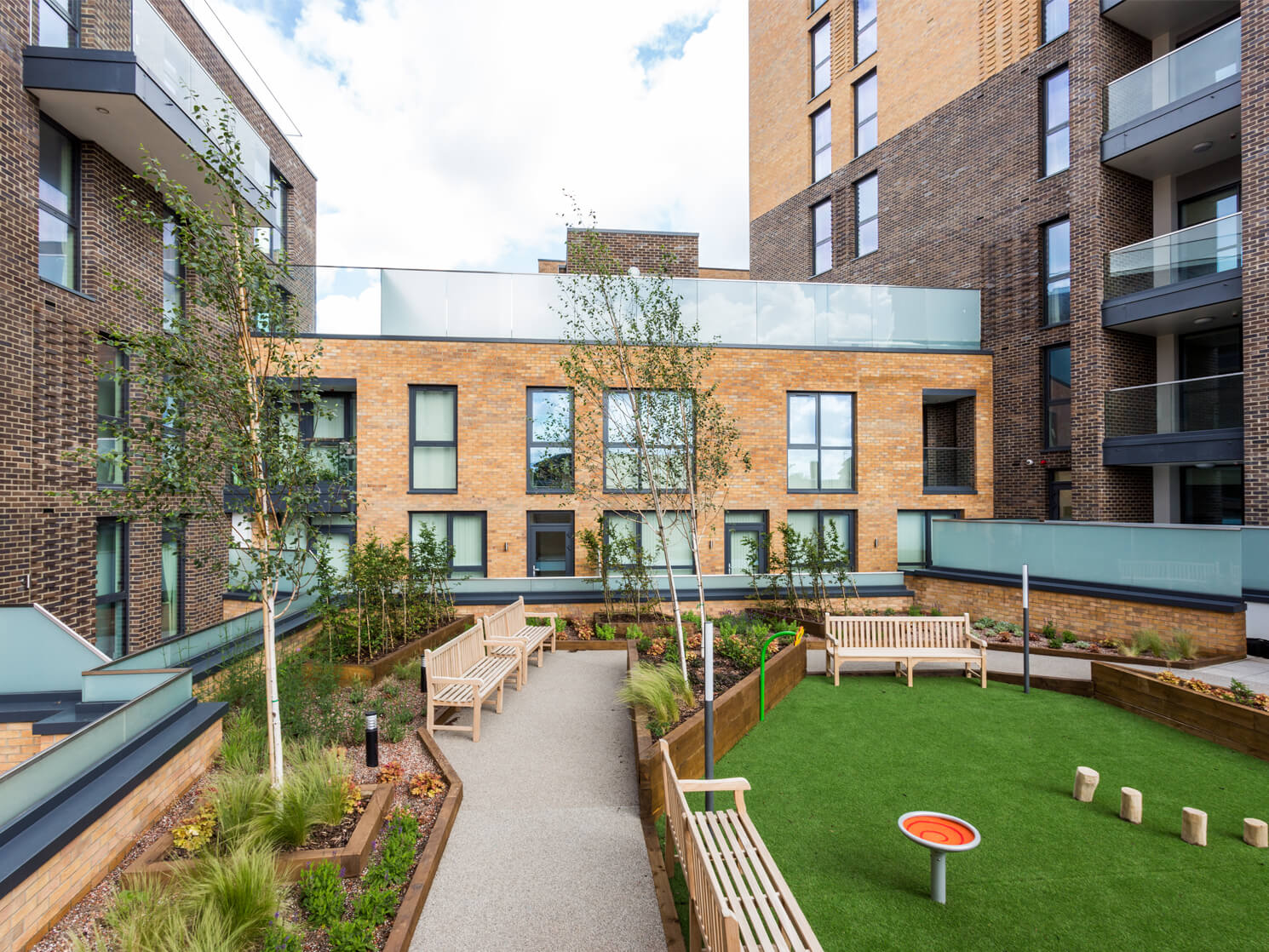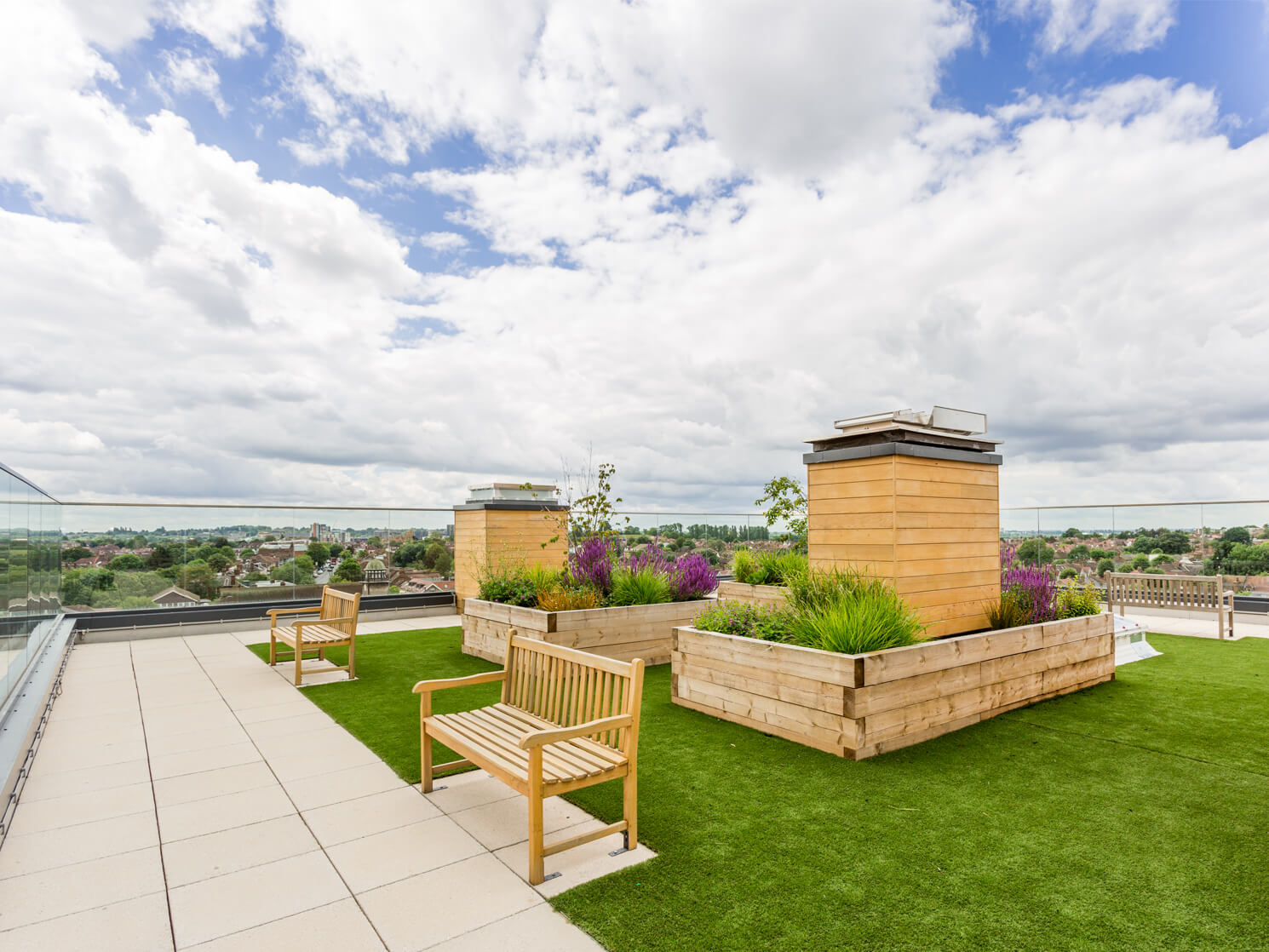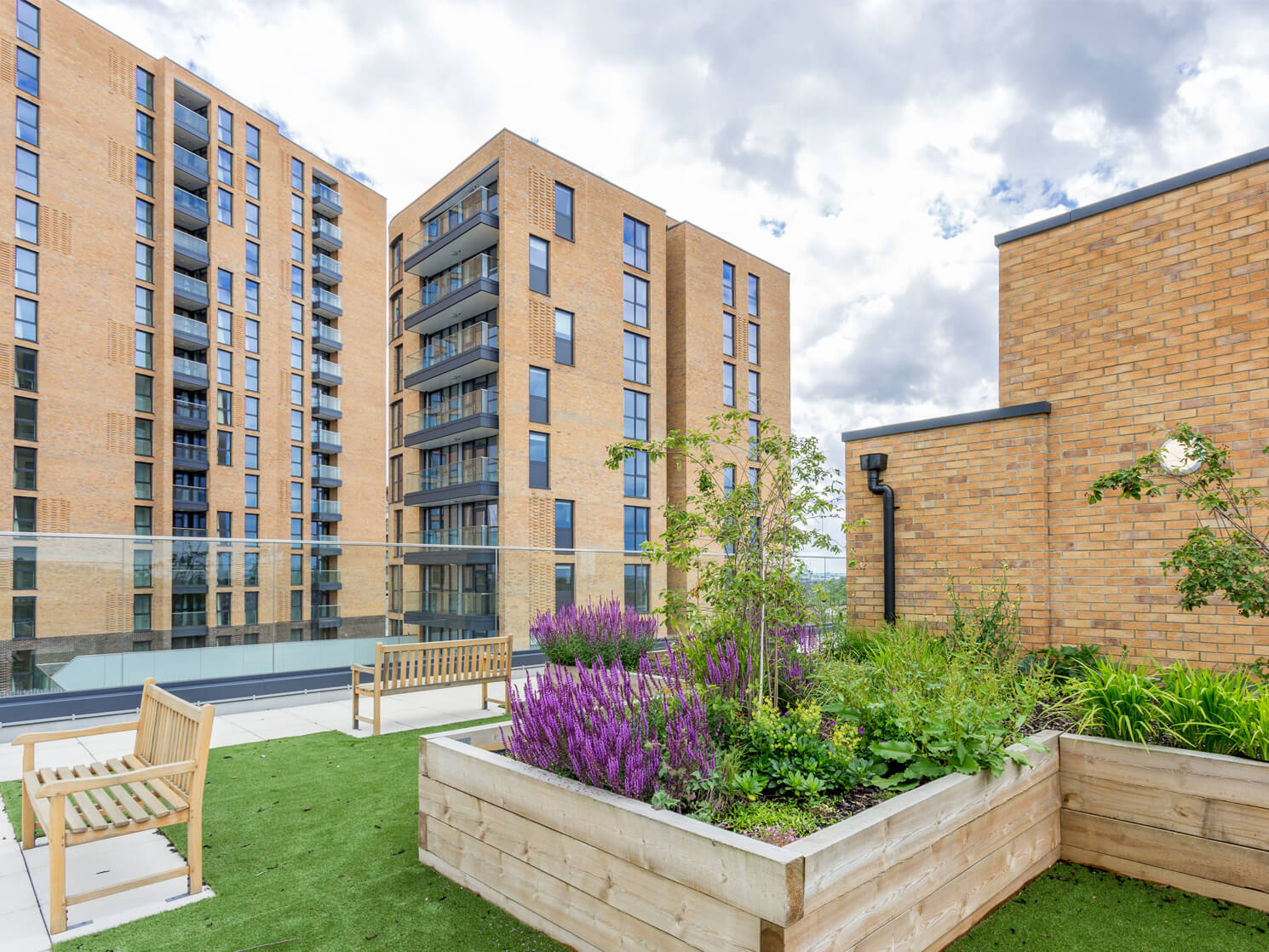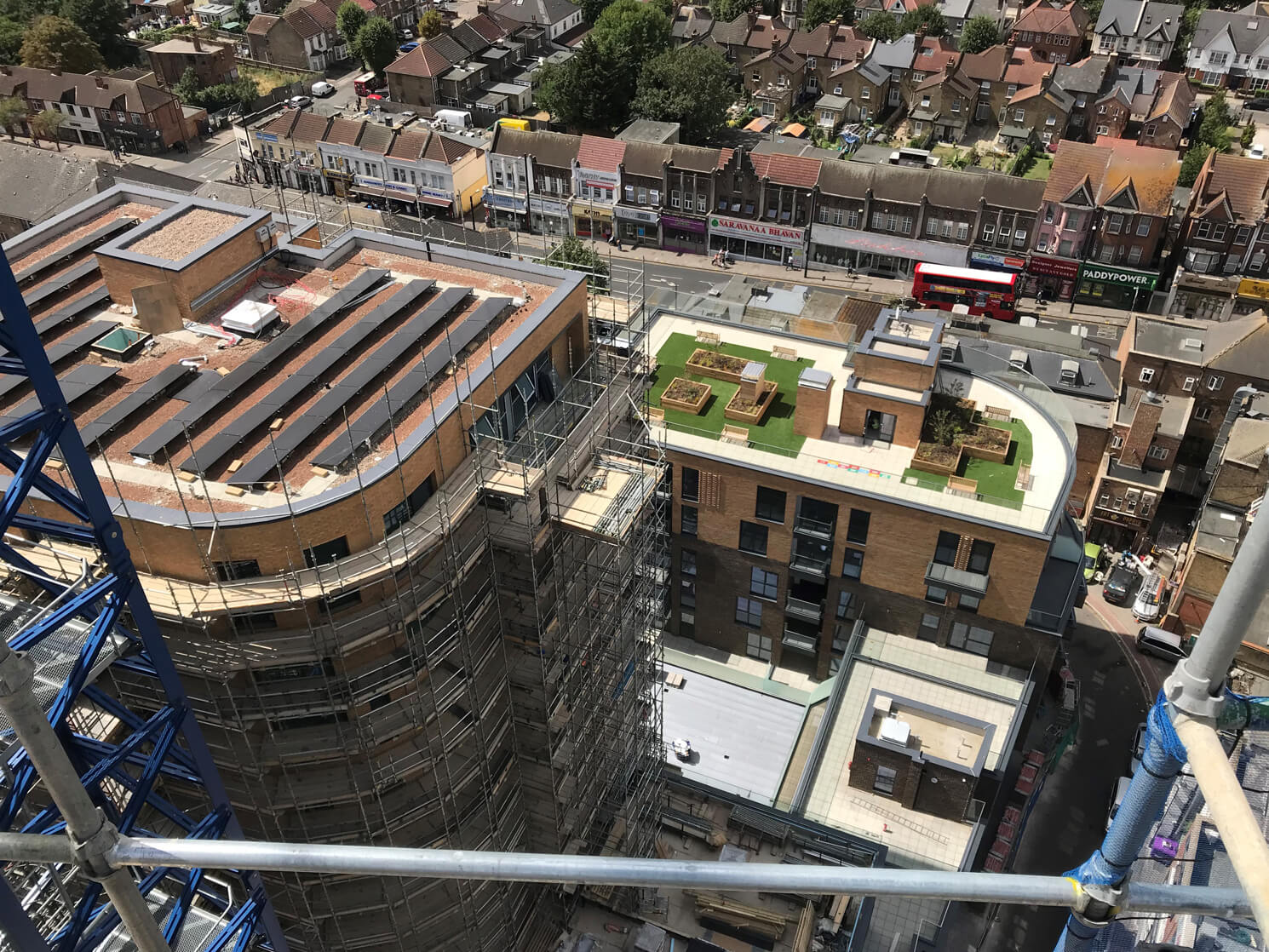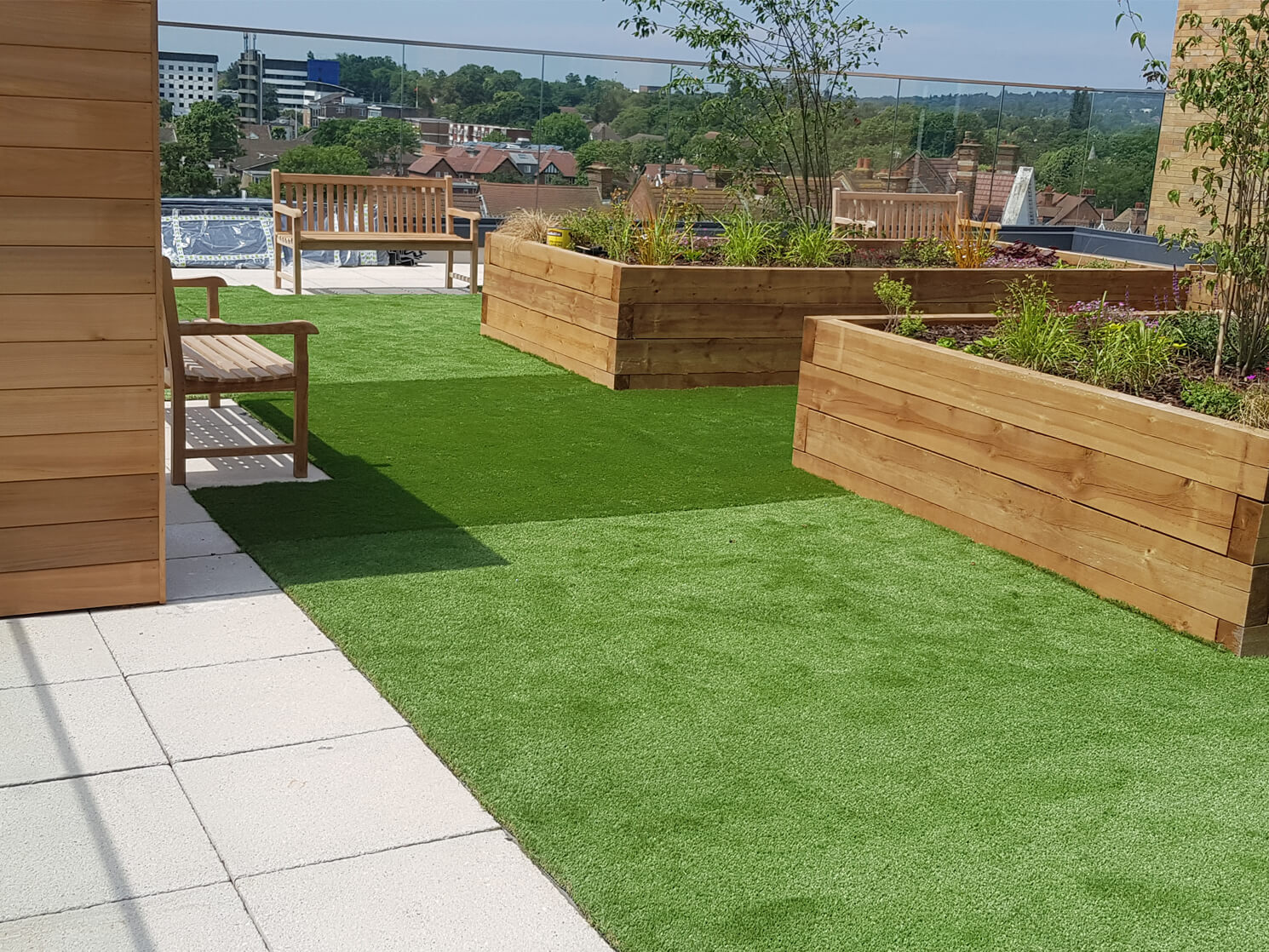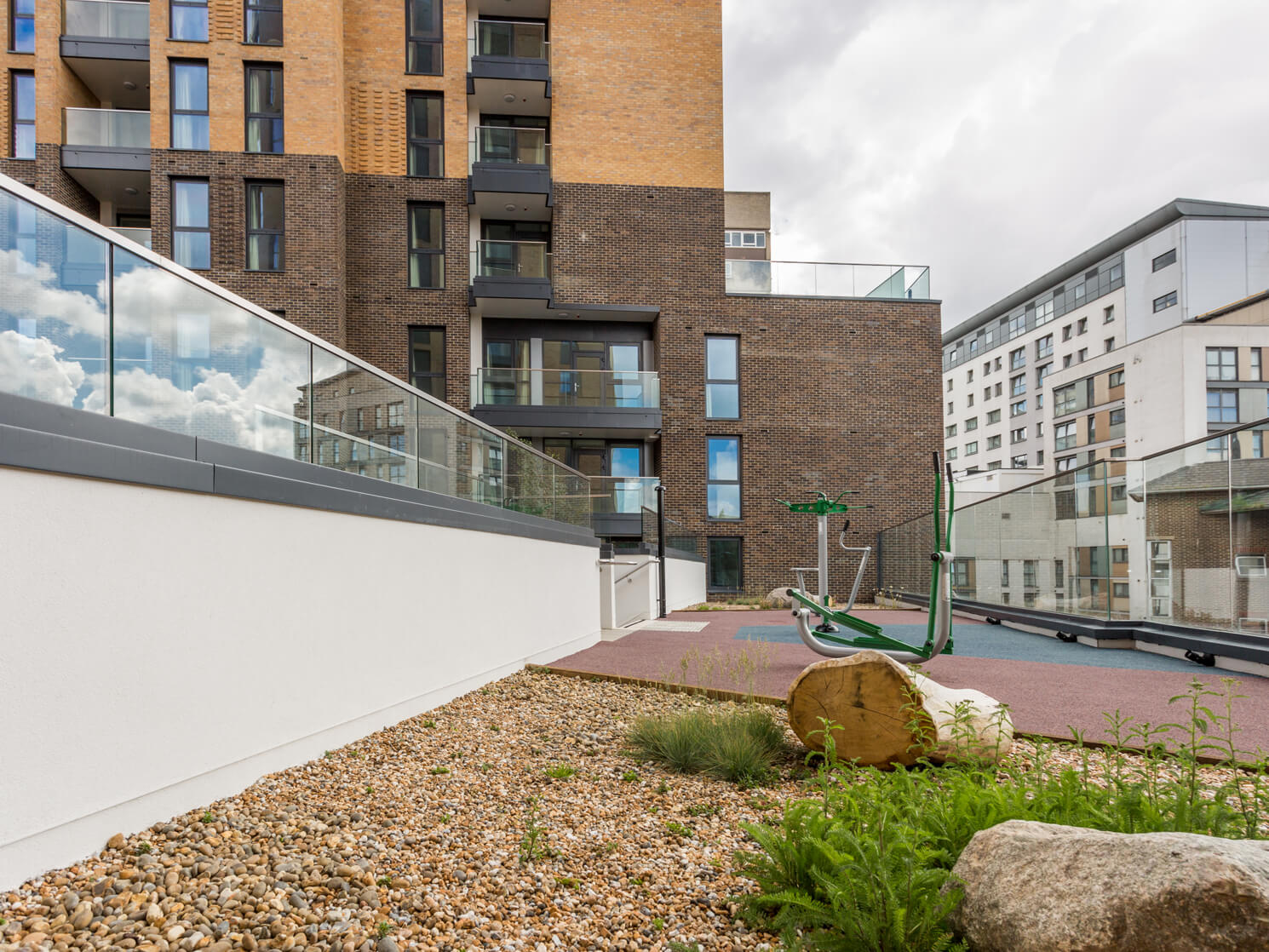 Wembley West
North West of Central London, Wembley is a place that truly embraces and celebrates diversity. Since 1923 it has been hosting major sporting, cultural and music events that attract visitors from all over the world. Over time the arch of the Wembley stadium has become the main defining landmark of the area.
SCOPE OF ROOFING WORKS
We have built the roofing systems from the concrete slab up to include waterproofing, insulation and all the Communal Roof Garden Finishes. We also supplied and installed all the capping, trims and flashings to roofs, terraces and balconies as well as all the Fall Arrest Protection Systems.

Roofs & Terraces
Generation 2 hot melt system with reinforcement fleece and felt protection, XPS extruded insulation. Communal areas complete with bespoke planters, landscaping, paving on adjustable supports and play equipment installed to client's requirements.

Podiums
Upper level podium areas built from Concrete Slab up and bordered for different finishes including rubber EPDM play area, artificial grass play area and resin bound walkways all permeable finishes to ensure free flowing drainage. Bespoke planters build to client's requirements and landscaped as instructed. Play & Gym Equipment supplied and installed as per current regulations.
Balconies
Cold applied waterproofing system reinforced with fleece and composite decking installed on adjustable supports.

Mansafe System
Fixed line and anchor system to the roofs and Davit Arms with Inspection chambers for the Cleaning Strategy.

Living Green Wall
Fully fixed with stainless steel trellis support and irrigation systems to clients specification.

Capping & Flashings
Bespoke Aluminium capping and flashings supplied and installed to all external areas as per client's requirements.