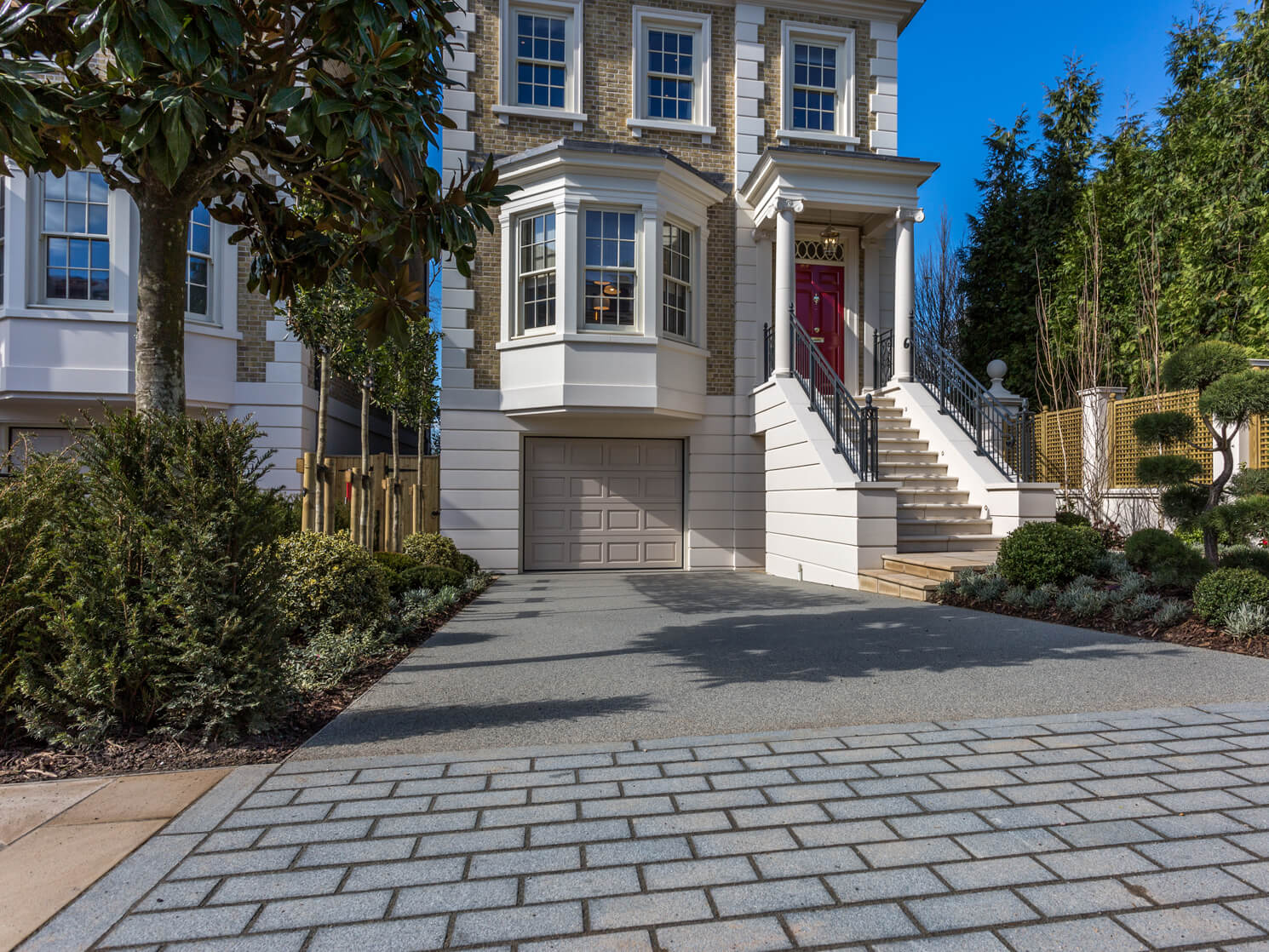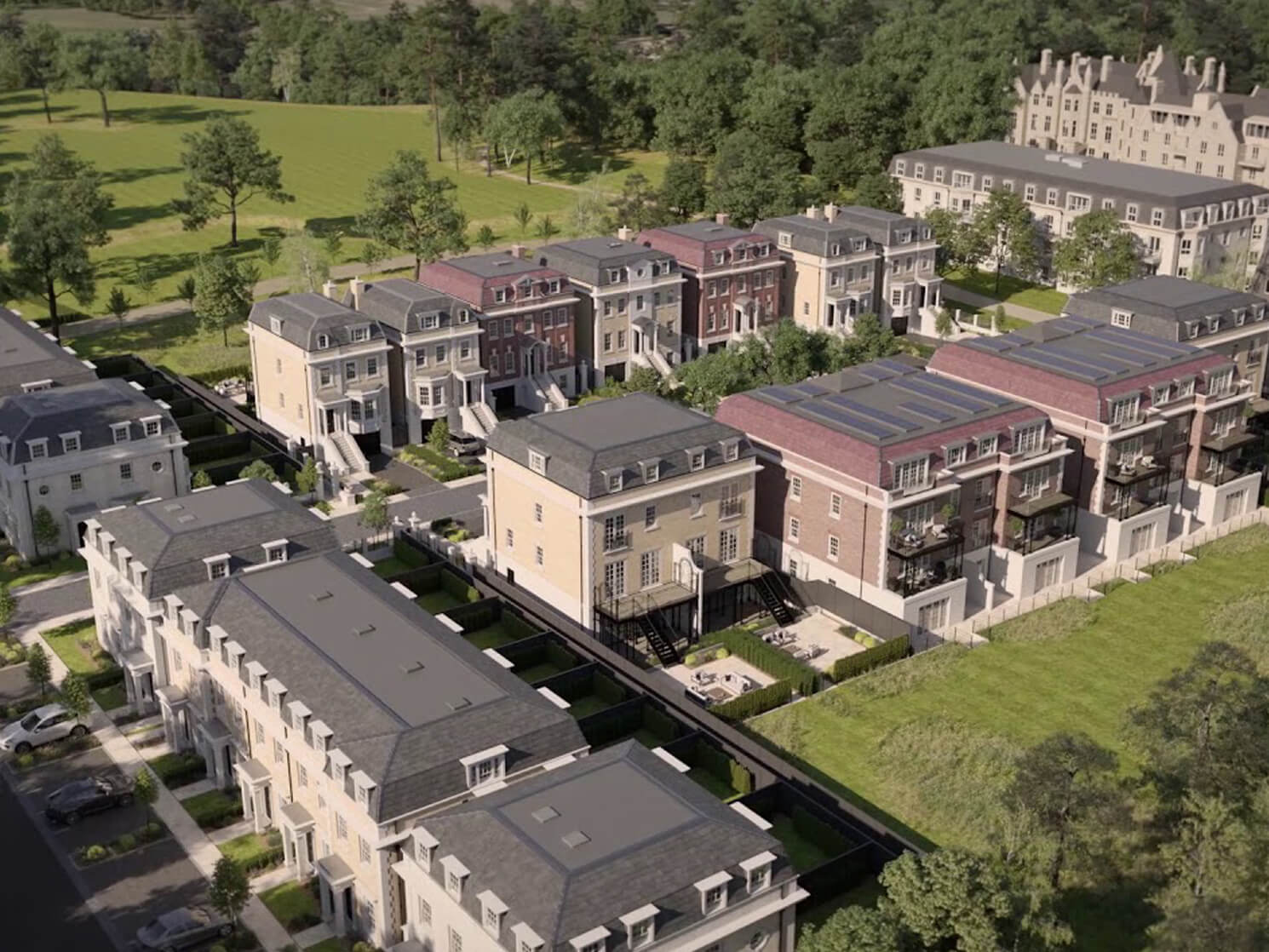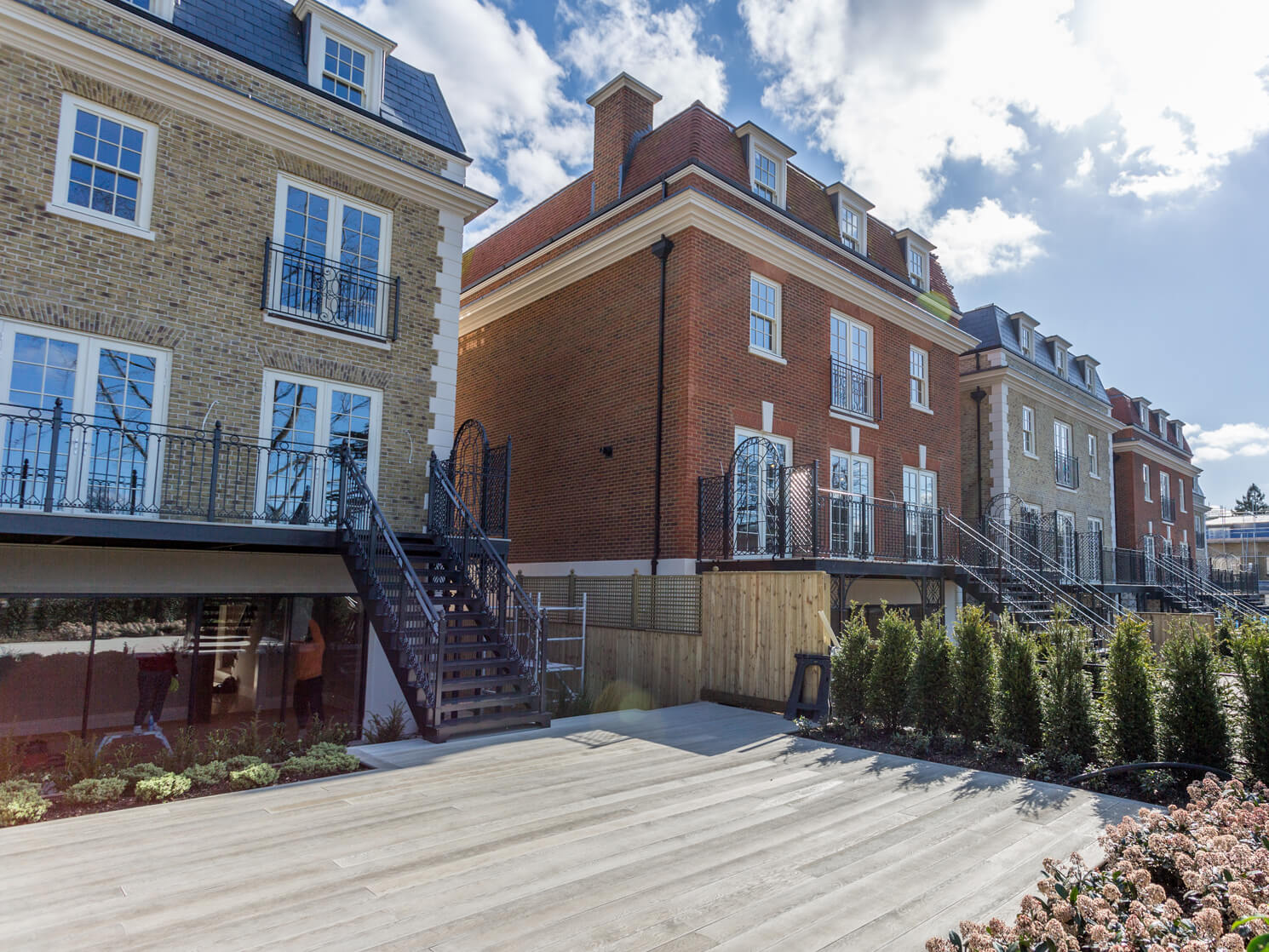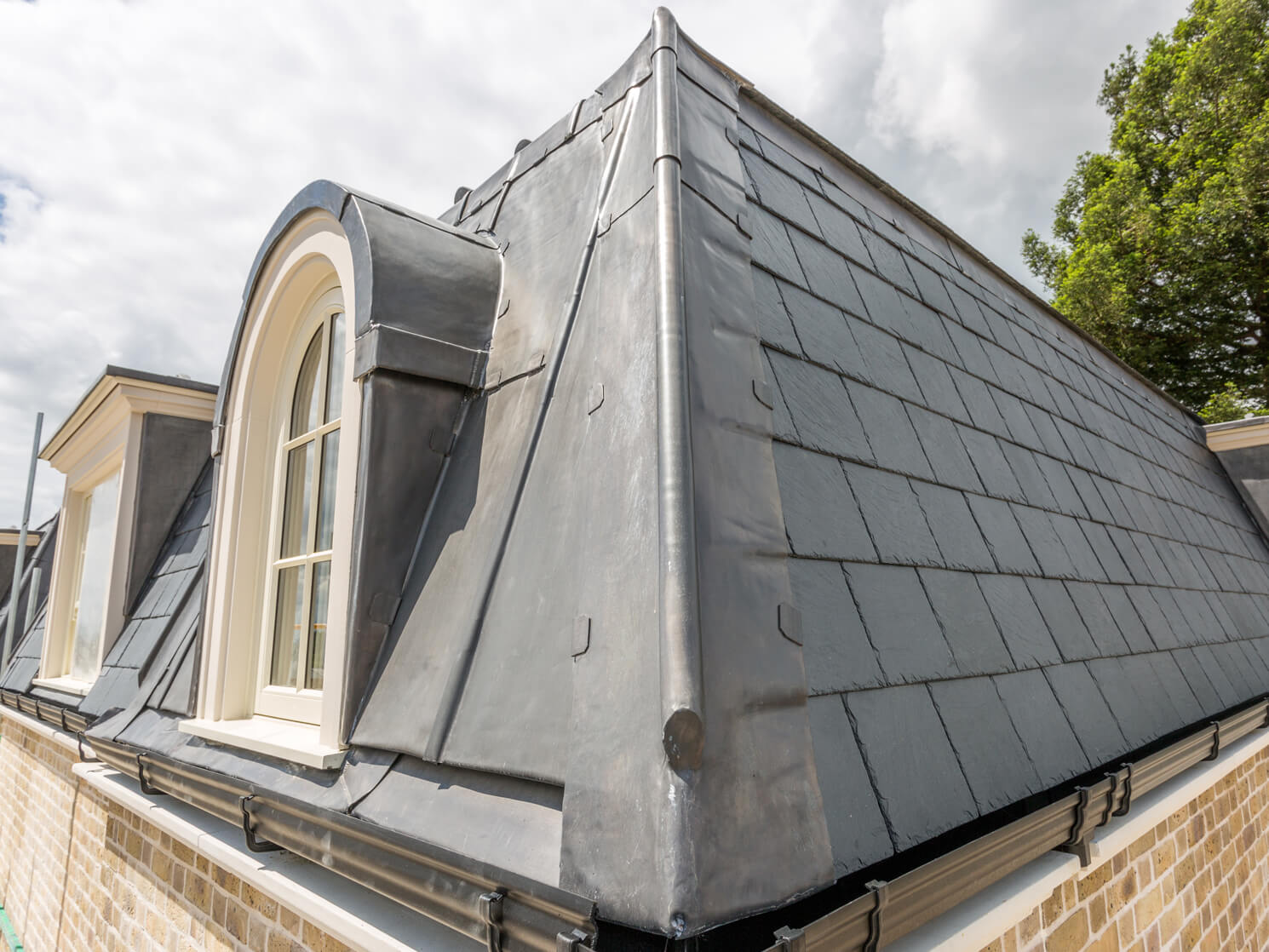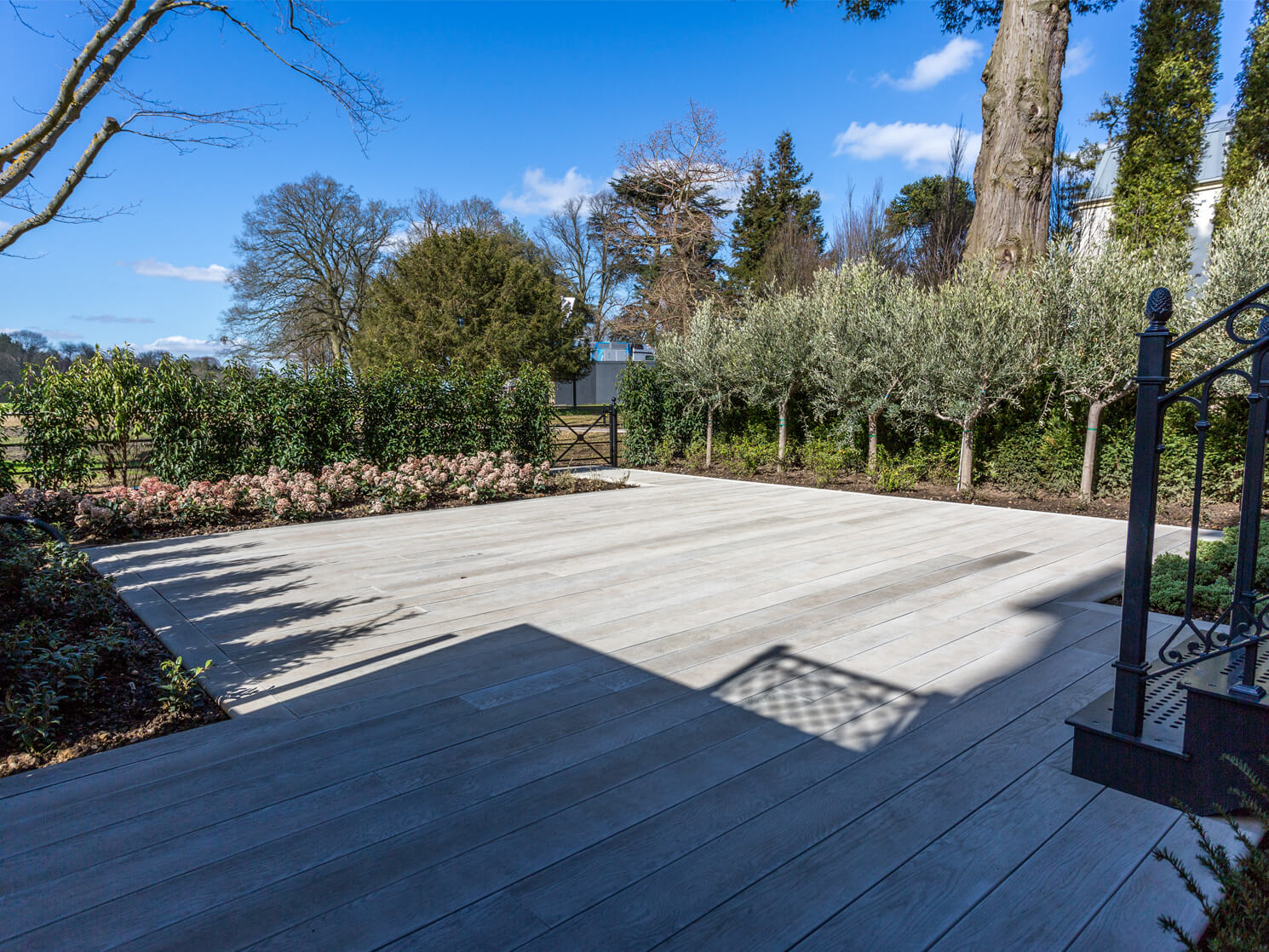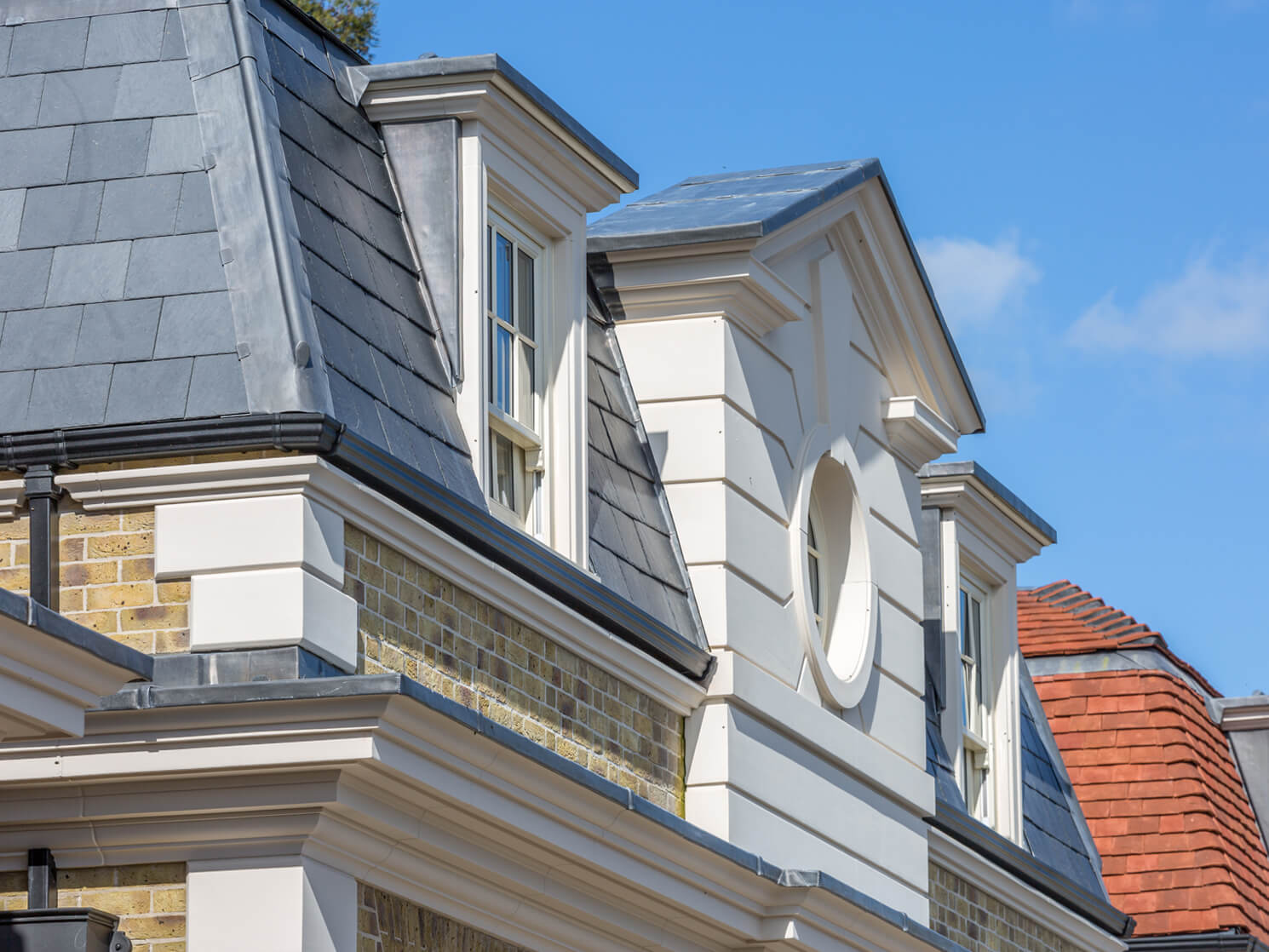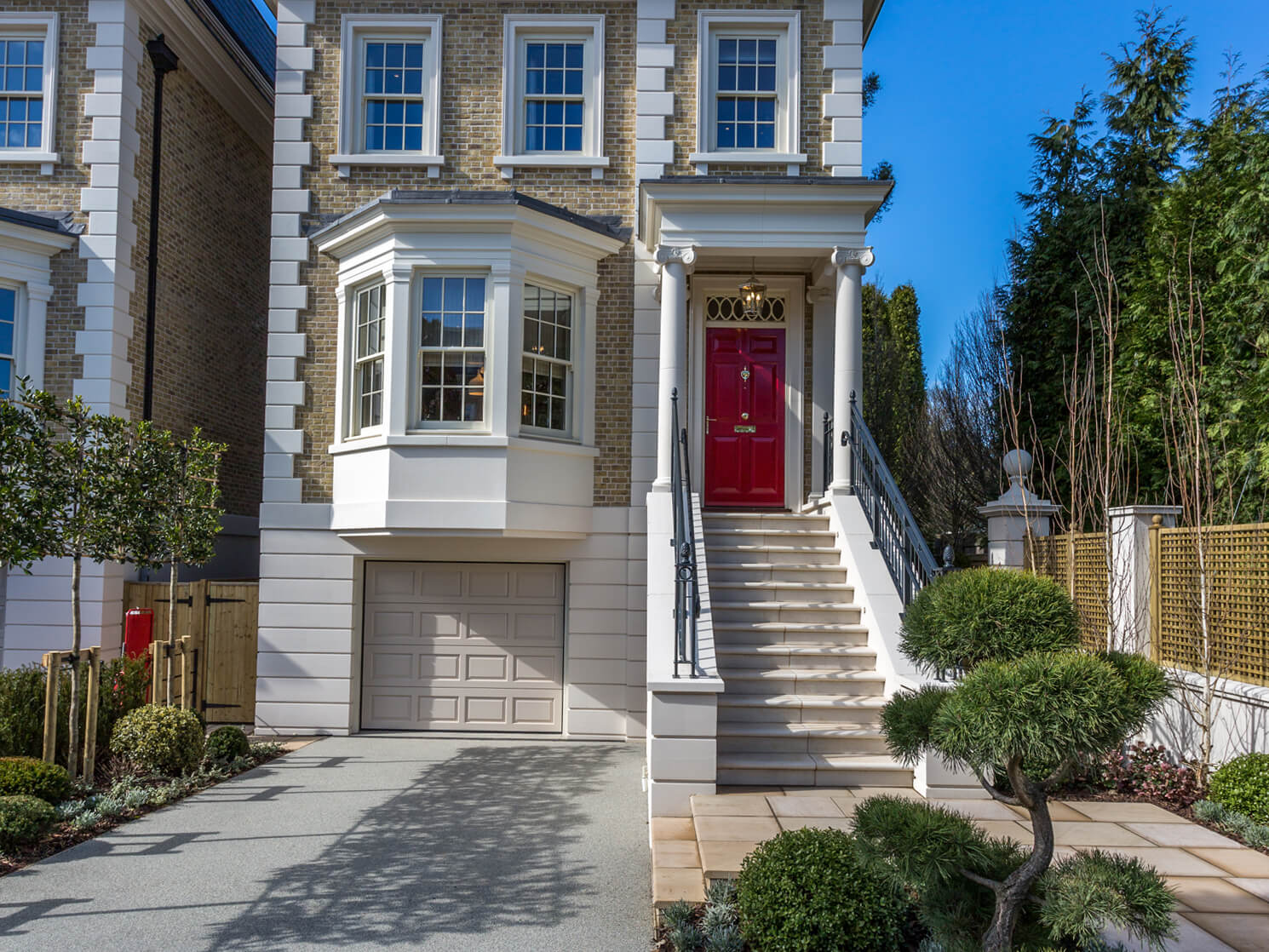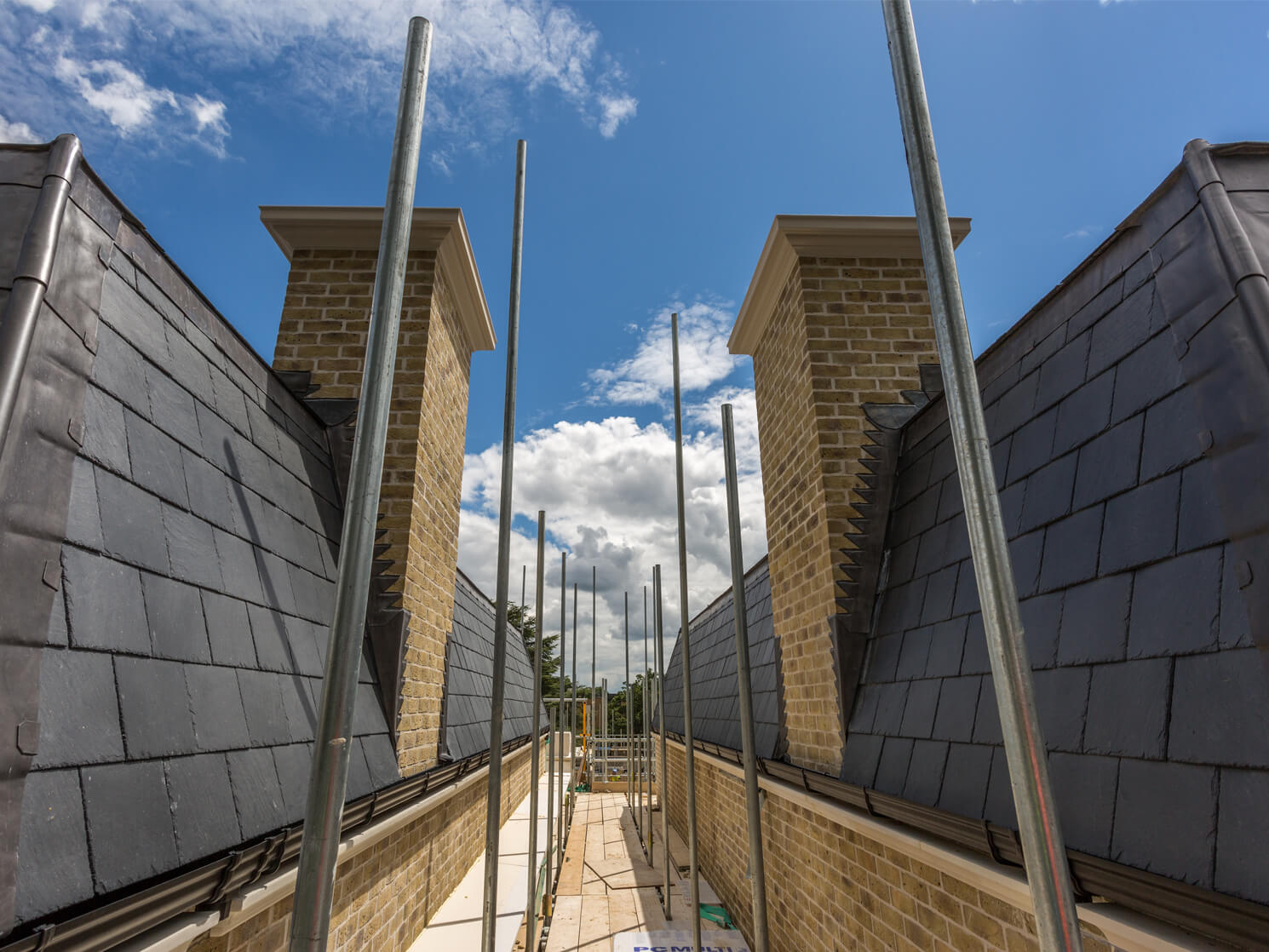 Magna Carta Park
A new luxury development in the heart of Surrey, Magna Carta Park brings private estate living into the 21st century. Just 30 minutes from London, and close to Englefield Green, Ascot, Sunningdale and Windsor, it offers urban conveniences from the comfort of your own private rural escape.
SCOPE OF ROOFING WORKS
In this project we built the roofs from the timber frame up. This included a vapour control layer, insulation and finishes, which consisted of traditional Lead, Natural Slate, Handmade Tudor Roof Tiles and Cold Applied Monolithic Membrane reinforced with 165 gr fleece to the flat roofs.

Pitched Roofs
Warm pitched roof with Natural Slates or Handmade Tudor Tiles. All the hips, verges, ridges and aprons finished in traditional lead.
Terraces, Balconies & Flat Roofs
All finished with a Cold applied liquid reinforced with fleece. Composite decking laid on composite frame and adjustable pedestals.

Mansafe System
Standalone weighted anchor points installed on Mansard roofs housing PV Panels.
SCOPE OF GROUNDWORKS
In this projects we installed the aggregate substrate and weed protection layers throughout as well as finishes including Natural Indian Sandstone, Aco Drainage Channels, Kinley Edging, Granite Paving Sets & Kerbs. Tarmac and a Resin Bound Finish installed to Car Parking Spaces.

Composite Decking
The system has a 75mm composite frame, sitting on adjustable pedestals and 30mm composite boards fixed with invisible fixings.

Resin Bound
This is laid on a 100mm dense layer of tarmac and split through colour matched movement joints.
Indian Sandstone
These are fixed on a semi dry bed of mortar with 5mm joints brushed in with anthracite grout and bordered by 100mm deep metal edging to provide the highest quality of finish.

Granite Paving
The Paving is laid on compacted 2-6mm limestone aggregate and finished with brushed in anthracite grout bordered by matching granite kerbs.