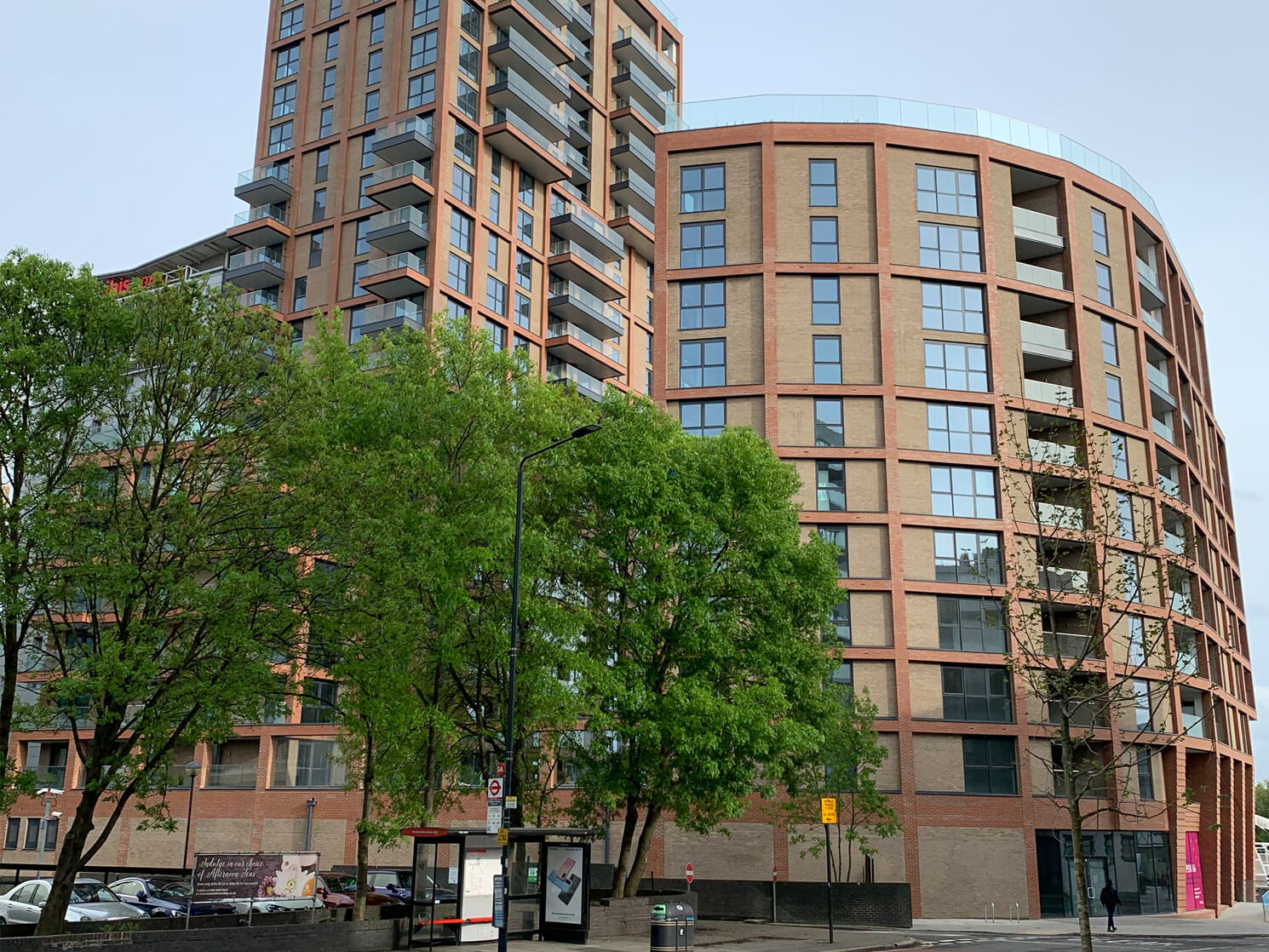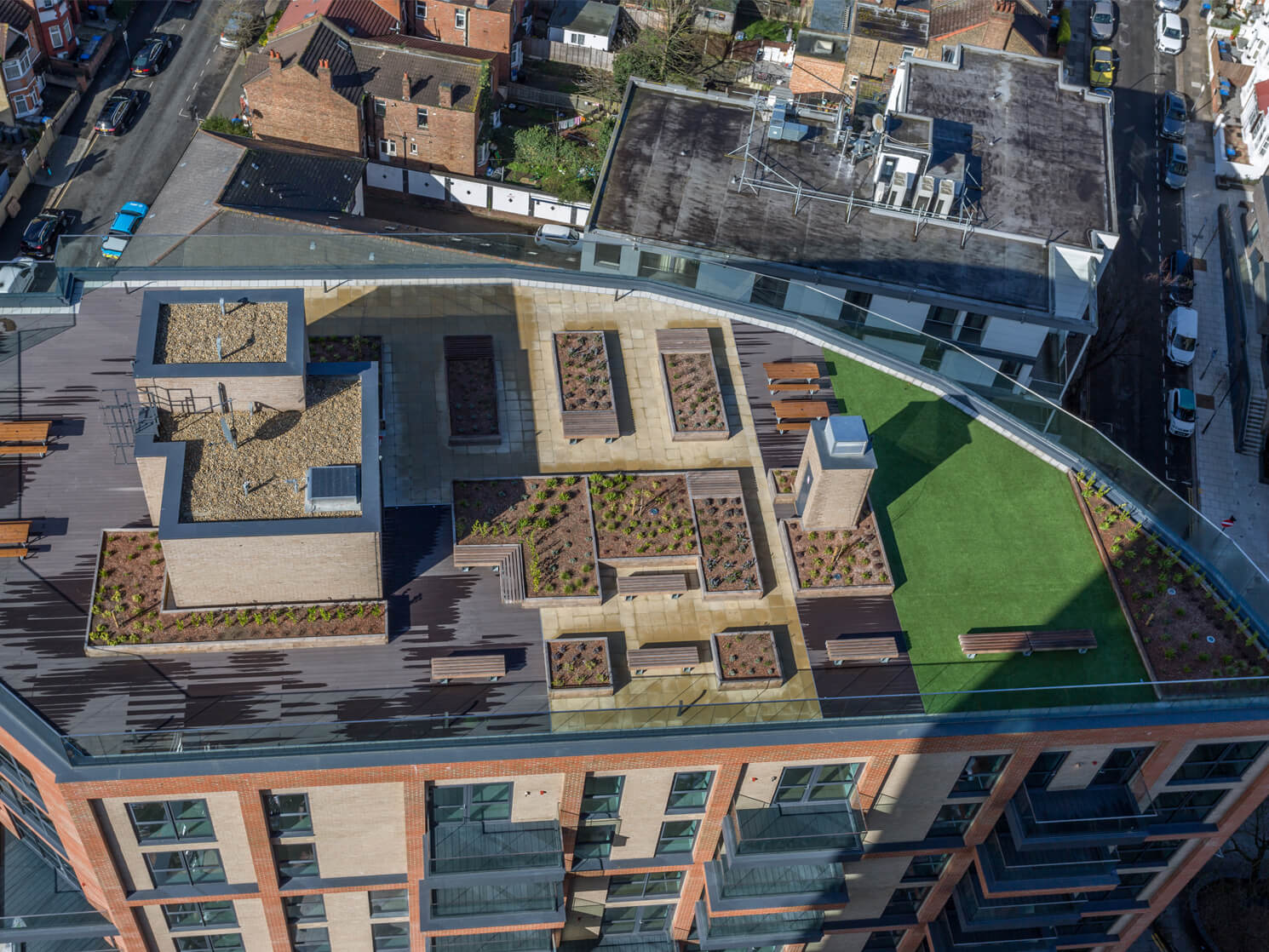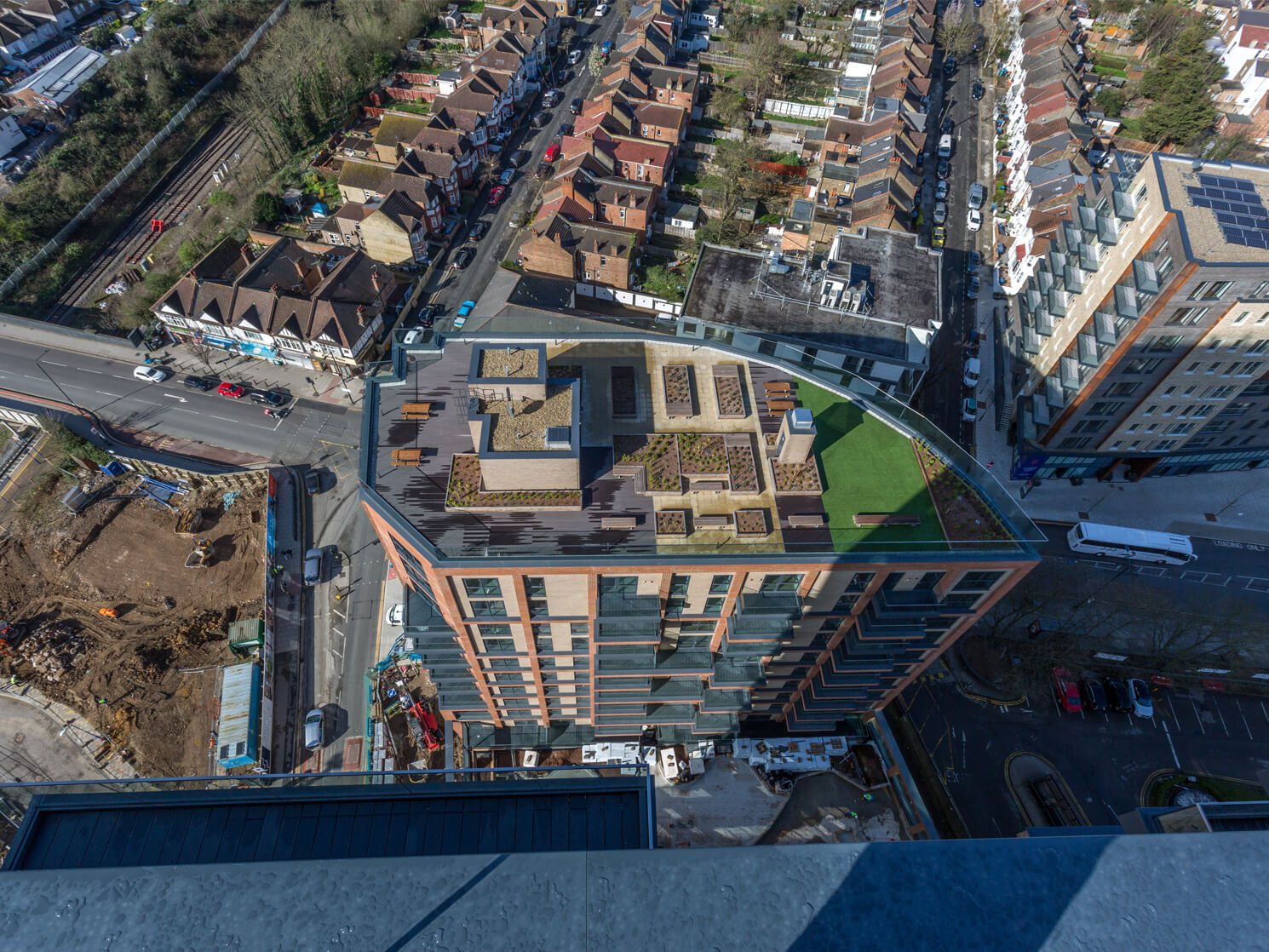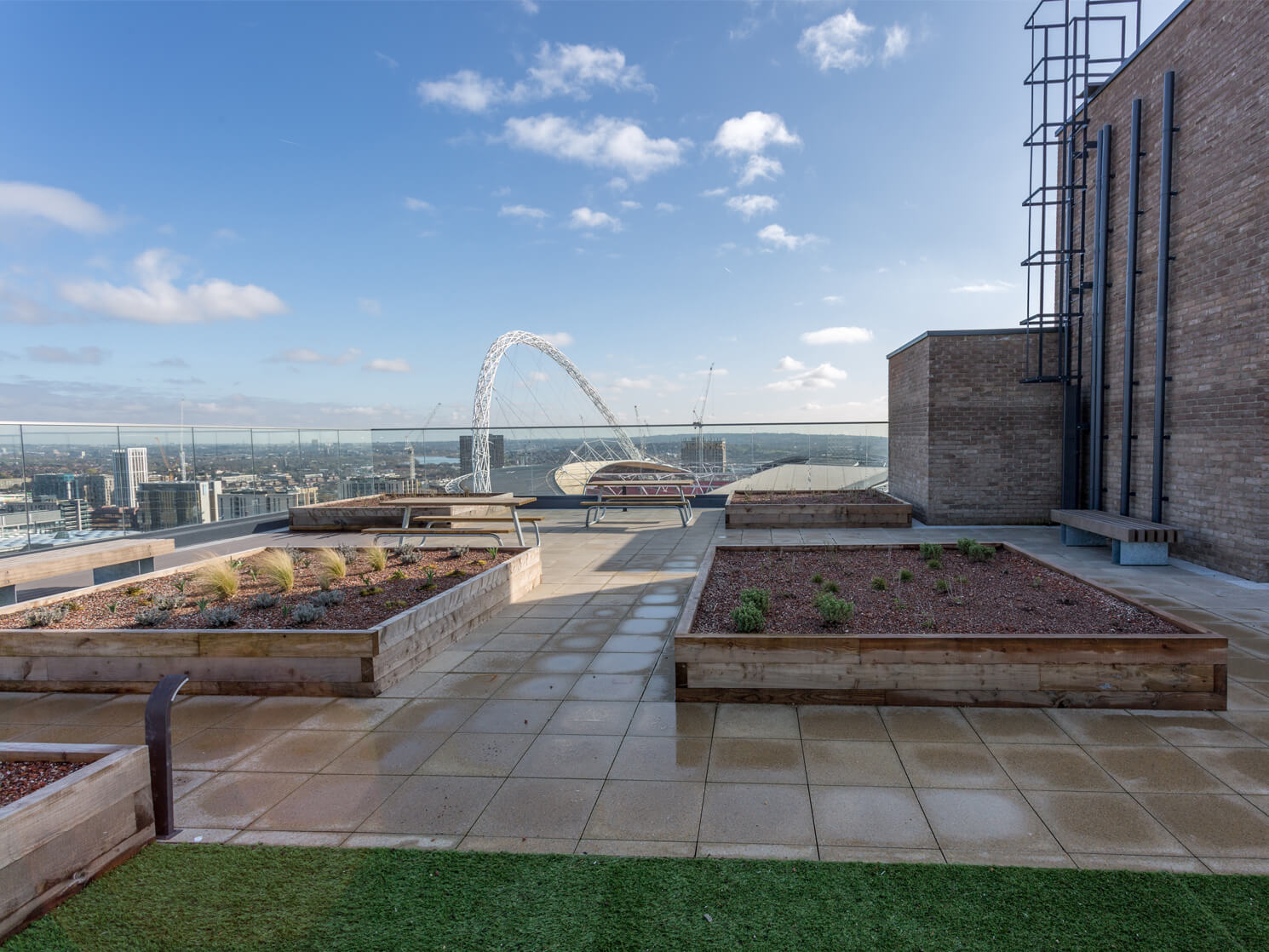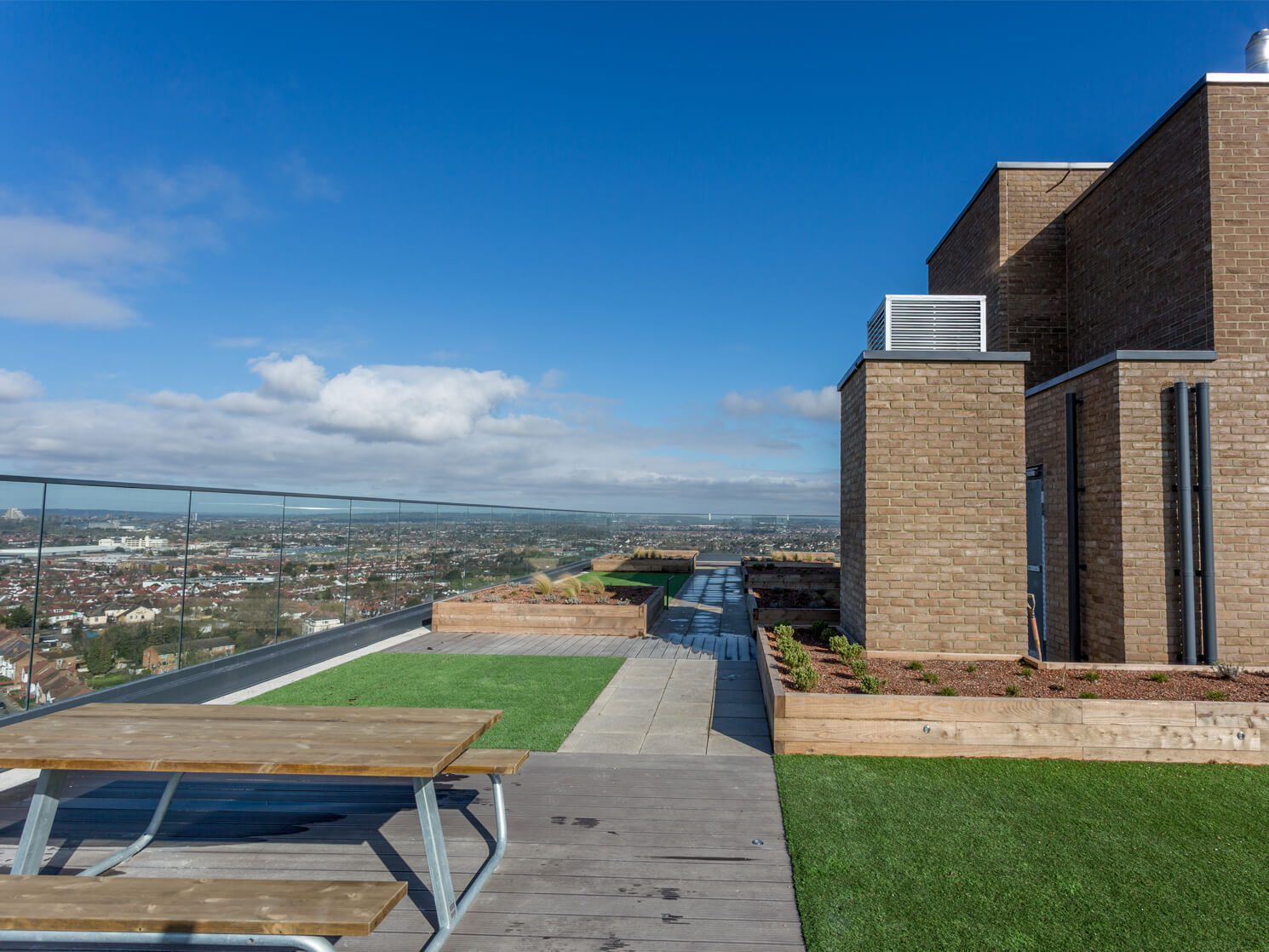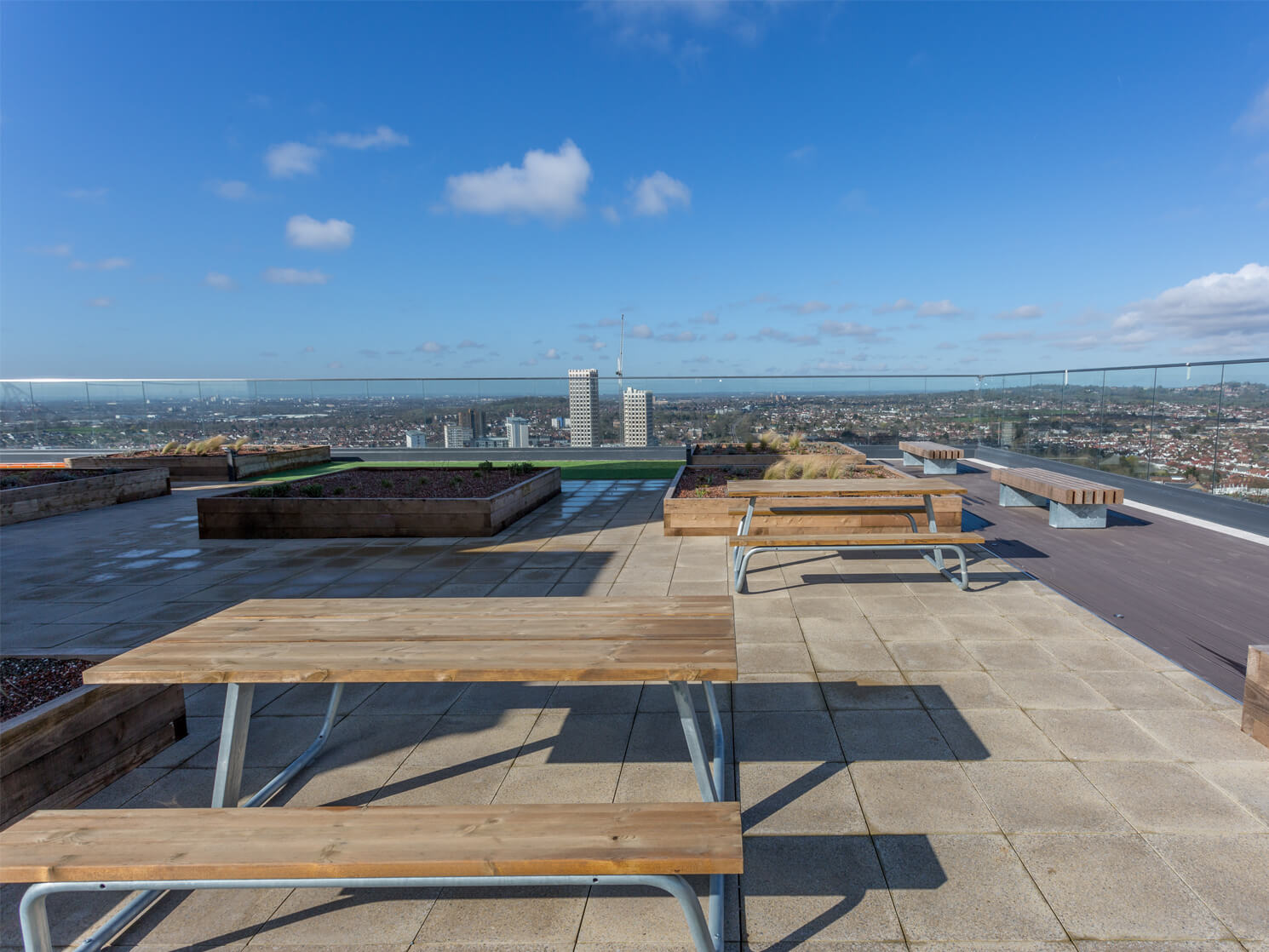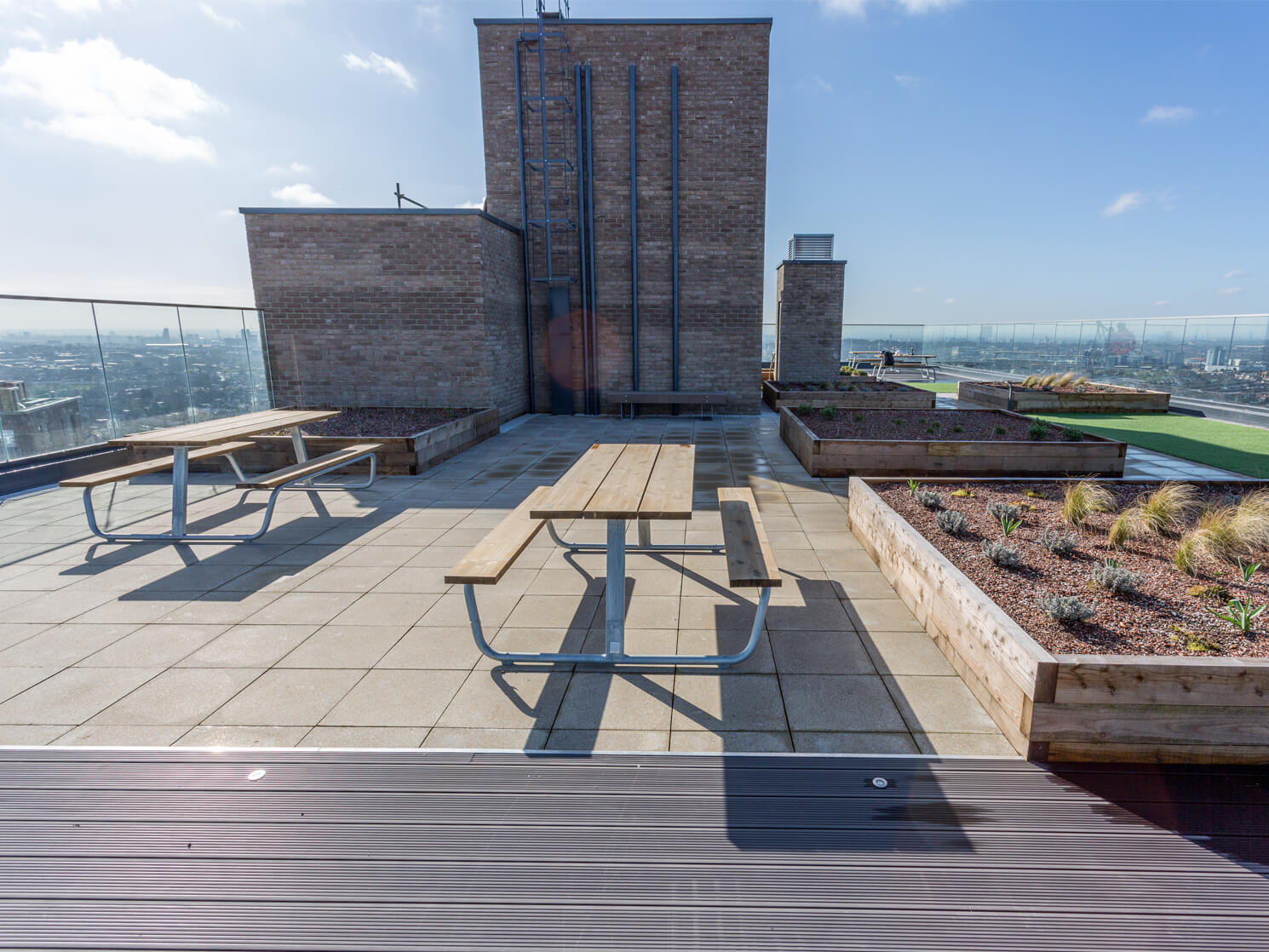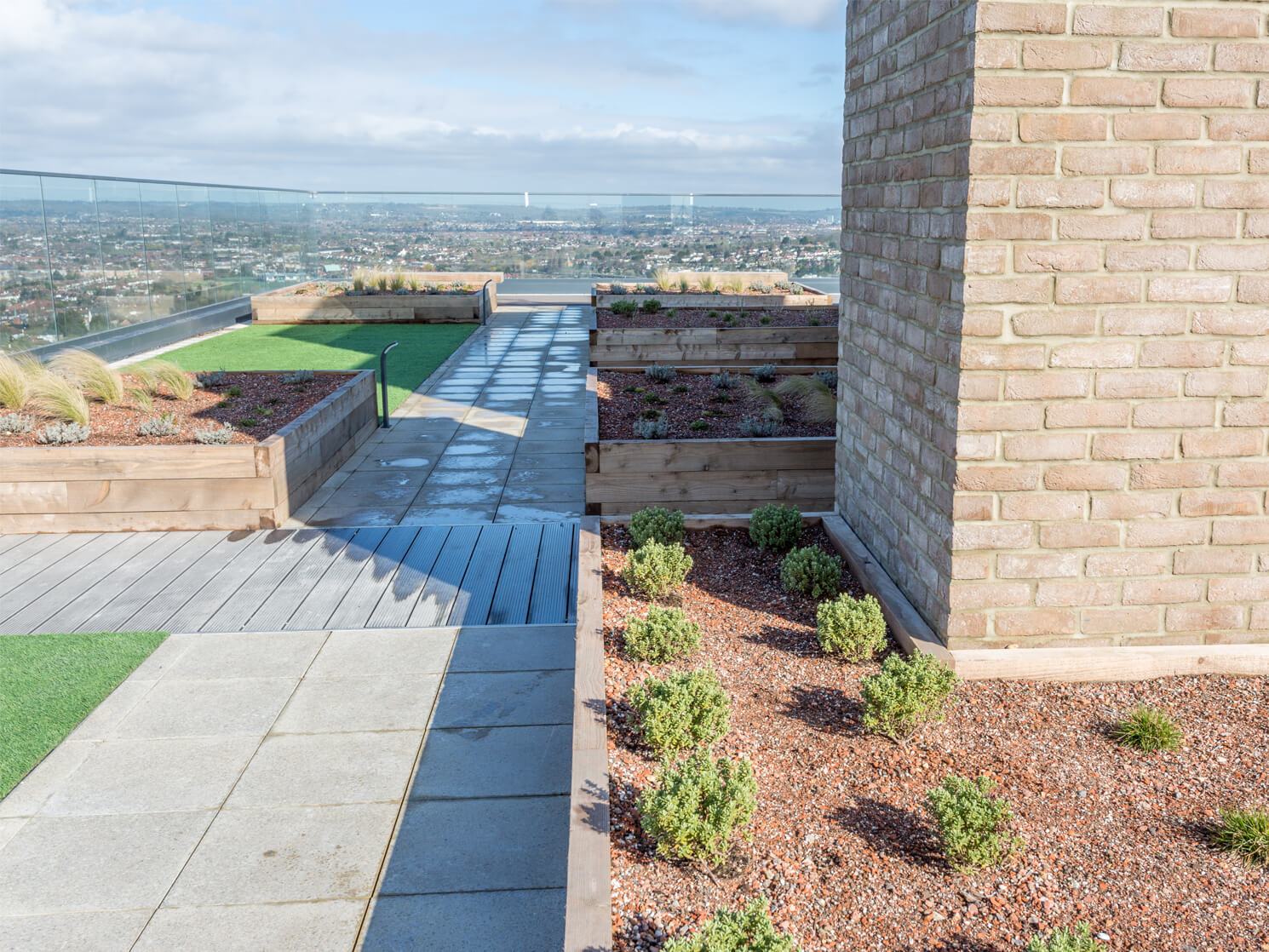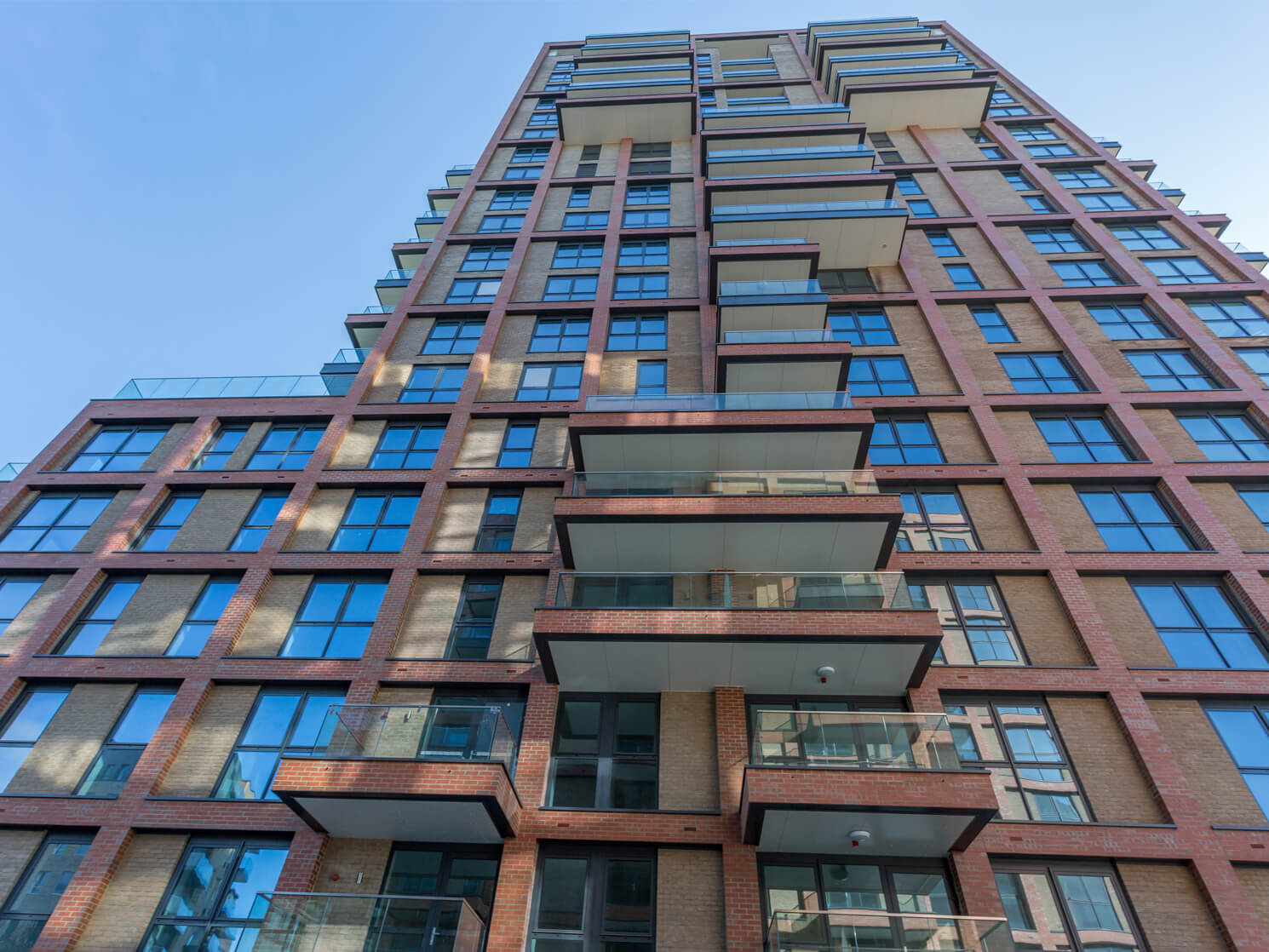 Wembley Hill
Peabody Housing association transformed Mahatma Gandhi House in Wembley Hill Road, into a mixed use development that includes ground floor retail space in addition to the new homes. The development consisted of demolition of office block and replacement with a new build construction over 21 floors, housing 198 Apartments alongside two commercial units on the ground floor.
SCOPE OF ROOFING WORKS
We have built the roofing systems from the concrete slab up to include waterproofing, insulation and all the Communal Roof Garden Finishes. We also supplied and installed all the Fall Arrest Protection Systems where necessary. We supplied and installed all the external street furniture and picnic sets as well as planters and landscaping to all green areas on the roofs and podiums.

Roofs & Terraces
Generation 2 hot melt system with reinforcement fleece and felt protection, XPS extruded insulation. Communal areas complete with bespoke planters, landscaping, paving on adjustable supports and play equipment installed to client's requirements.
Balconies
Cold applied waterproofing system reinforced with fleece.

Podium
Upper level podium area built from Concrete Slab up and bordered for different finishes including composite decking boards on adjustable pedestals to the walkways and artificial grass play area, all permeable finishes to ensure free flowing drainage. Bespoke planters build to client's requirements and landscaped as instructed. Play & Gym Equipment supplied and installed as per current regulations.